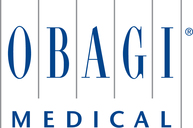 Headquartered in Long Beach, California,
Obagi Medical Products
, Inc., is a global, specialty pharmaceutical company that develops, markets, and sells proprietary skin care systems in the physician-dispensed skin care market.
Since its founding in 1988 with the creation of the Obagi Nu-Derm® System by leading skin care experts, Obagi has continued to grow, and in 1997 the company officially began operations as Obagi Medical Products.
Over the years, Obagi Medical Products, Inc., has developed clinically proven skin health products and systems primarily for the dermatology, plastic surgery, and related aesthetic markets. Using its Penetrating Therapeutics™ technology, Obagi products are designed to improve penetration of prescription and cosmetic agents across the skin barrier to minimize premature aging, skin damage, hyperpigmentation, acne, sun damage, and the signs and symptoms of rosacea.
As a leader in skin health, Obagi Medical Products, Inc., has launched several successful systems of products in addition to the Nu-Derm System, including the Obagi-C® Rx System, the Condition & Enhance® System, the ELASTIderm family of products, the CLENZIderm M.D.™ Systems, Blue Peel®, Blue Peel RADIANCE®, and the Rosaclear® System.
Because Obagi systems and products contain prescription-strength formulations, the systems are available only through physicians, primarily dermatologists, plastic surgeons, medical spas, and other skin care and medical professionals.
Obagi Medical Products, Inc., sells its products through a direct sales force in the United States and internationally through distribution partners in over 47 countries across North America, Central America, South America, Europe, the Middle East, and Asia.
Talk to Dr. Mitha and Dr. Bhayat
about which Obagi® products are right for you.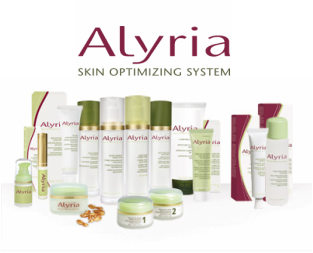 The World's best science in one
skin optimizing systemVISIBLE RESULTS
You want healthier, younger-looking skin and expect results from your skin care products. Alyria Skin Optimizing System can deliver those results for you. Breakthroughs in scientific research and state-of-the-art technology make Alyria the most comprehensive and sophisticated skin optimizing system available. Here are a few of the benefits of
Alyria products:
Reduce wrinkles and fine lines

Restore skin's radiance

Improve elasticity

Even out skin texture

Clarify acne-prone skin

Enhance moisture retention

Fade away dark circles
Your skin is an organ, not an accessory. This is why you need a skin care regimen that cares for the health of your skin: a beautiful appearance will follow naturally.
The secrets to healthy and beautiful skin are scattered around the world. Canderm, the makers of Alyria have scoured the four corners of the globe to find the most advanced skin care technologies.
Physicians are the best advisors when it comes to advanced skin care, which is why the Alyria line of prestige skin care products is available exclusively through select physicians.
Talk to Dr. Mitha and Dr. Bhayat
about which Alyria® products are right for you.
SELECT INGREDIENTS
Alyria products include the most effective concentrations of the finest ingredients in proven formulations.
Find out exactly how each key ingredient in the Alyria line helps you achieve healthy, radiant skin. The more you know about these ingredients and how to utilise them, the more beautiful your skin will become.
GLYCOLIC ACID
Glycolic acid, the AHA of choice, is the ideal ingredient for patients with mottled, uneven skin tone, rough skin, mild hyperpigmentation and fine lines.
Alyria's EXFOLIATING CREAM LEVEL 1 and EXFOLIATING CREAM LEVEL 2 deliver glycolic acid to the skin through a patented Amphoteric SystemTM, considered state-of-the-art in the industry. This system controls the release of free acid molecules into the skin, while delivering the full potency of glycolic acid for maximum benefits. This unique delivery system means that those with sensitive skin can tolerate higher percentages of glycolic acid with virtually no irritation. This in turn means better results, faster.
The Experts Weigh In:
"An amphoteric formulation containing 15% glycolic acid with arginine has been found therapeutically effective for topical treatment of aging-related skin changes, including wrinkles and photoaged skin, with substantially less irritation to sensitive skin." (Cosmetic Dermatology, October 2001, p.15-18)
RETINOL
Retinol, which is vitamin A in its purest form, is well known for its wrinkle-fighting properties. It is also ideal for normal to oily skin, since it helps refine pores.
Alyria's RETINOL NIGHT COMPLEX LEVEL 1 and RETINOL NIGHT COMPLEX LEVEL 2 are formulated with a patented time-release micro-delivery system, which protects the fragile vitamin A while slowly releasing it. This slow release allows you to tolerate higher concentrations without irritation, making it easier to use.
The Experts Weigh In:
"Speeding up of cell turnover [as retinol does] makes the skin look fresher, smoother, and younger." (Sarnoff, Beauty and the Beam, 1998)
MATRIXYL™
Matrixyl™ is a pentapeptide that mimics the skin's natural regenerative process, stimulating collagen synthesis. This promotes tissue repair and effectively diminishes wrinkles.
Alyria's REVITALIZING CREAM and REVITALIZING EYE SERUM with Matrixyl™ are particularly hydrating and suited for dry and dehydrated skin.
The Experts Weigh In:
"After 6 months, the surface area of the deep wrinkles decreased by 68% and in some cases by as much as 90%; A very marked reduction in the mean density (of furrows) ... reduction of 47% after 6 months; 80% of the volunteers could see a visible reduction in their wrinkles" (Sederma, p.24-38, 1999; 6-month, blind placebo-controlled in vivo study)
VITAMIN K
Vitamin K prevents and erases bruising, including the "bruising" that appears as dark circles under the eyes.
Alyria's ANTI-DARK CIRCLE NIGHT SERUM is formulated with both vitamins K and A to help reduce the appearance of dark circles. These vitamins are released slowly throughout the night and carried to the deepest layers of the skin.
The Experts Weigh In:
"Application of topical vitamins K and A for 16 weeks has been proven to reduce dark circles under the eyes by 56%." (Cosmetic Dermatology, December 1999, p.32-34)
TRIPLE HYDRATING BLEND
Alyria's HYDRATING COMPLEX blends petrolatum, shea butter and glycerin, all very effective moisturizers. It creates an invisible barrier against moisture loss to help replenish the skin's natural moisture and elasticity, eliminating the itchy, tight feeling of dehydrated skin.
The Experts Weigh In:
"A reduction in wrinkles and an improvement of skin suppleness [after shea butter application] was obtained for 75% of volunteers." (Global Cosmetic Industry, April 1999)"Topical application of petrolatum can help the skin's outer layer recover from damage, reduce inflammation, and generally heal the skin." (Acta Dermato-Venereologica, November- December 2000, p. 412-415)"…presence of glycerin in the intercellular layer helps other skin lipids do their jobs better" (American Journal of Contact Dermatitis, September 2000, p. 165-169)
ALYRIA® AS SEEN IN: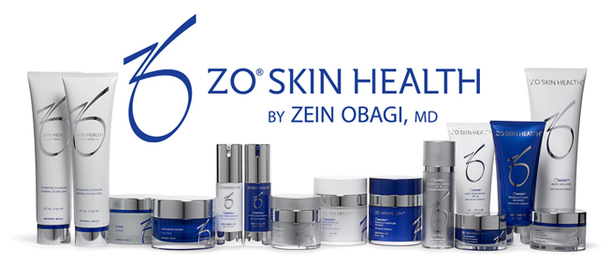 ZO® Skin Health by Zein Obagi, MD is turning skin care inside out. Instead of expecting topical lotions and creams to provide quick fixes and one-shot wonders, ZO® Skin Health by Zein Obagi, MD products work from the inside out, activating and stimulating your skin's cells to nourish, repair and maintain themselves. It's not a miracle, really. It's just the way that nature intended.
ZO® Skin Health by Zein Obagi, MD uses the most potent ingredients, high concentrations, pure retinol, advanced peptides, and powerful anti-oxidents. Some of the formulas are admittedly over the top. Because to win the battle on aging, you have to give it your best shot.
Talk to Dr. Mitha and Dr. Bhayat
about which ZO® products are right for you.